Modern Ballet Studio Melodies, Volume 6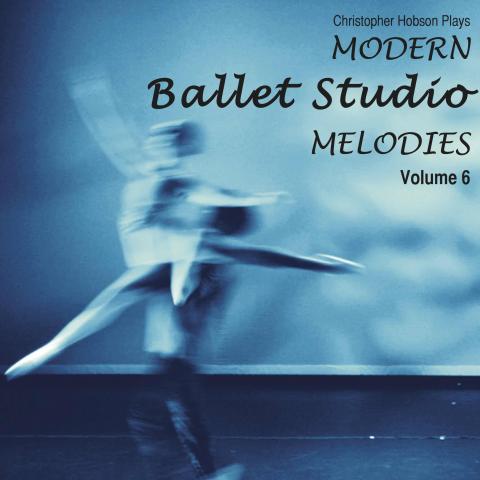 30 tracks - 79 minutes and 56 seconds ..... Volume 6 features everything you expect from the Modern Ballet Studio Melodies series.
I have mixed in melodies from classical, contemporary, pop, jazz and musical theatre cultures and arranged them to fit your exercises for free ballet class.
With this release I have attended many different class levels (from youngsters through to company levels) with different 'possible' tracks to find a combination of tempos and melodies that I believe is suitable for any ability class - and will keep your dancers fully engaged and help their musicality throughout your full class.
Photography: Robin Mahboeb
Played and Engineered by: Christopher N. Hobson
CD Design: Christopher Hobson
CD © CHRISTOPHER N. HOBSON 2014
Track Listing:
BARRE
1. Warm Up - Ich Weiss Nicht Zu Wem Ich Gehöre
2. Plié 1 - Tennessee
3. Plié 2 - Puccini Vs Adele
4. Battement Tendu - In The Jungle
5. Battement Tendu 2 - She's Electric
6. Glissé / Dégagé - Tarantella
7. Rond De Jambe à Terre - Margot's Waltz
8. Battement Frappé - Stuck
9. Petit Battement - I Got Rhythm
10. Battement Fondu - Stranger In Paradise
11. Autumn Leaves
12. Développé - Have I Told You Lately
13. Grand Battement - Canadian Barn Dance
14. Grand Battement En Clôche - Perfect Day
15. Stretch - Some Gets In Your Eyes
ADAGE
16. Port De Bra - I Giorni
17. Adage - Someone Like You
18. Battement Tendu - Cheek To Cheek
19. Grand Battement - Seventy Six Trombones
20. Pirouette - Tennessee Waltz
21. Jumps 1 - Get Happy
22. Jumps 2 - Happy Talk
23. Jumps 3 - Livin' On A Prayer
24. Petit Battement 1 - Happy
25. Petit Battement 2 - Don't Sit Under The Apple Tree
26. Medium Allegro - But Not For Me
27. Grand Allegro 1 - Gertrude's Dream Waltz
28. Grand Allegro 2 - Finale
29. Coda - When You're Smiling
30. Cool Down and Révérence - Secret Love